Seb Fontan
October 15, 2022
9:50 am
0 comments
2022-10: Our Feature-Packed October Release is Here!
We're excited to bring you our newest update, 2022-10, codenamed "Maple Leaf," packed full of user-suggested features and improvements to upgrade your bookmarking experience.
Spaces
First up, Spaces! This is a feature we think you're going to love.
If you're using minimarks as your primary bookmark manager (and we hope you are!), chances are you have more than a few collections. Collections are how we save related bookmarks and collaborate, but the more collections you have, the more cluttered your page will become over time.
Now you can organize your collections into spaces and switch between them instantly from your keyboard. Spaces enable you to focus on the task at hand, and ignore everything else.
Working on a special project? Create a space for it, and see how easy it is to get things done. You could even have a space for work, and one for home life. As you can see, the possibilities are endless!
Custom background images
In addition to changing your color theme, you can now upload a custom background image for your page. Each space can have a different theme and background image.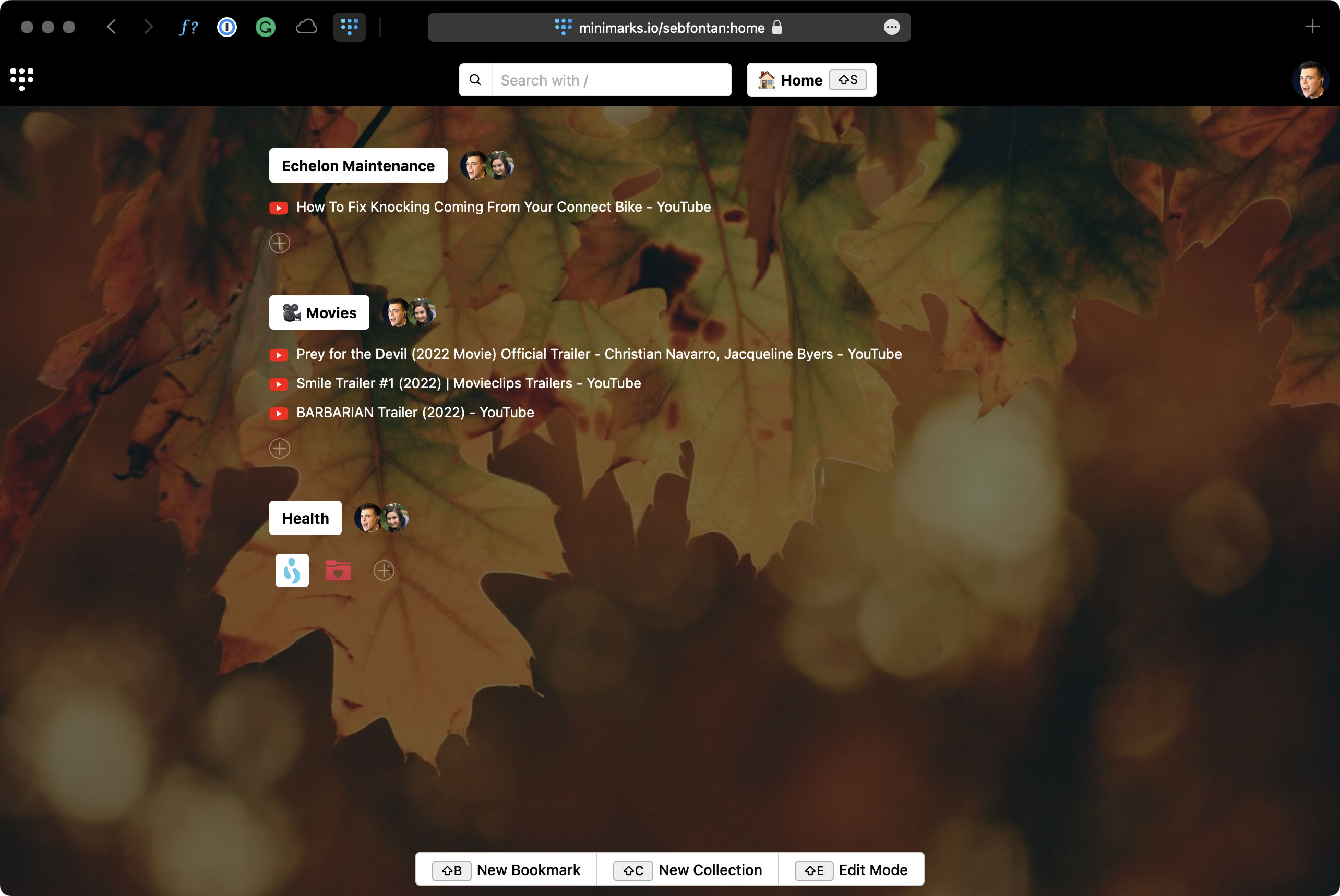 New Theme
We added a new color theme called 'Pro.' It's a barebones, black-and-white theme that complements many background images.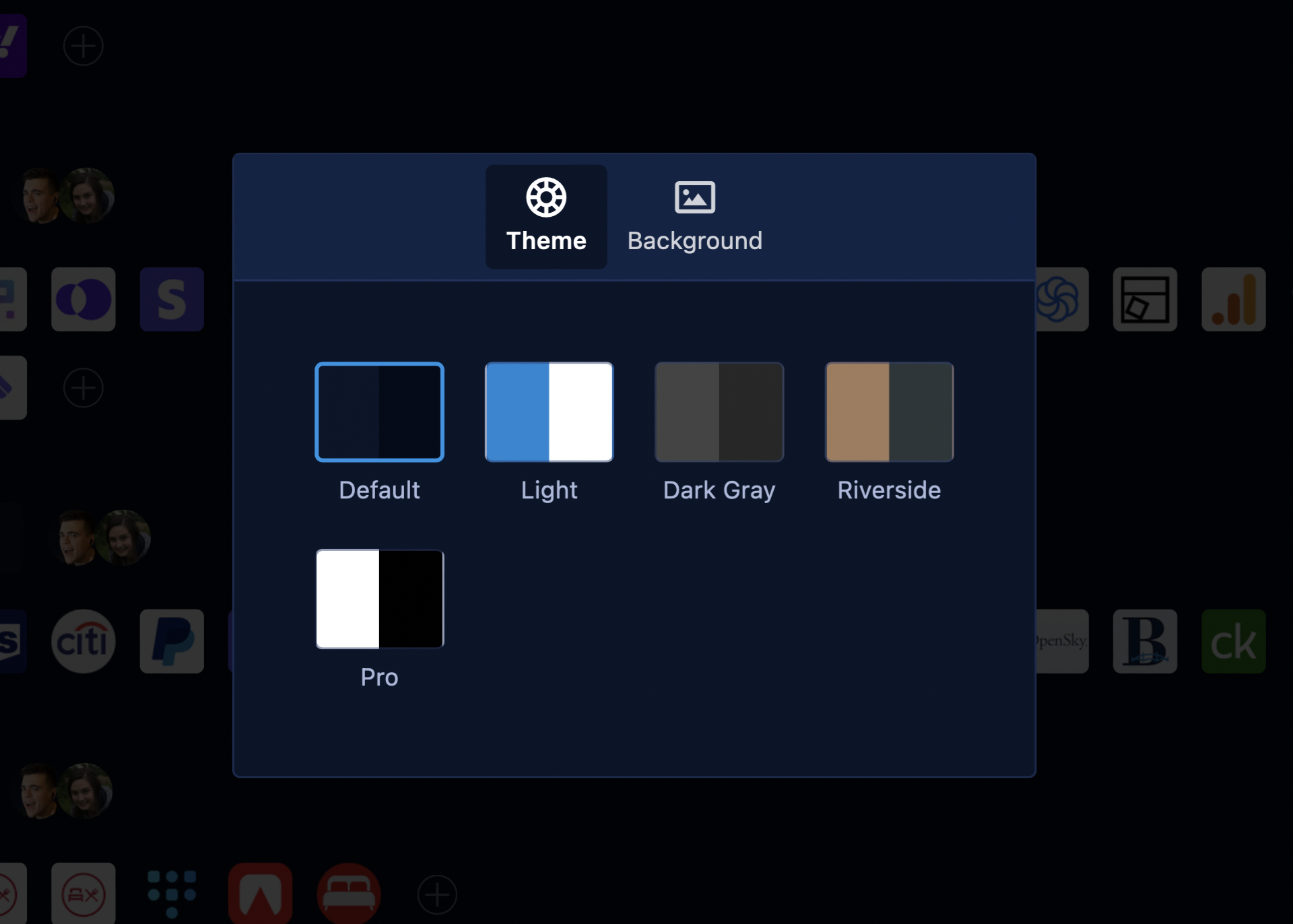 User menu
The user menu has been redesigned to be more practical and includes helpful links.
What's New shows release notes from our latest updates
Help Center takes you to our knowledge base
Other fixes and improvements
There are too many changes to list here, but you'll likely notice little improvements here and there as you continue to use the app.
We hope you enjoy this update!