Seb Fontan
February 28, 2023
5:34 am
0 comments
2023-02 Starlight: Magnify Your World 💫
Welcome to our latest update—minimarks 2023-02 Starlight.
This update focuses on improvements that will make everyday bookmarking more convenient.
Magnification Effect
This update introduces an all-new icon magnification hover effect, giving users an alternative to the previous opacity hover effect. While magnification is the default hover effect, you can change this in the appearance settings.
Reduce Motion
We added the ability to reduce motion effects and transitions when opening a modal. This option makes everyday functions feel snappier and saves time for power users continually adding new bookmarks.
To change this setting, open the Appearance panel and head to the Navigation tab.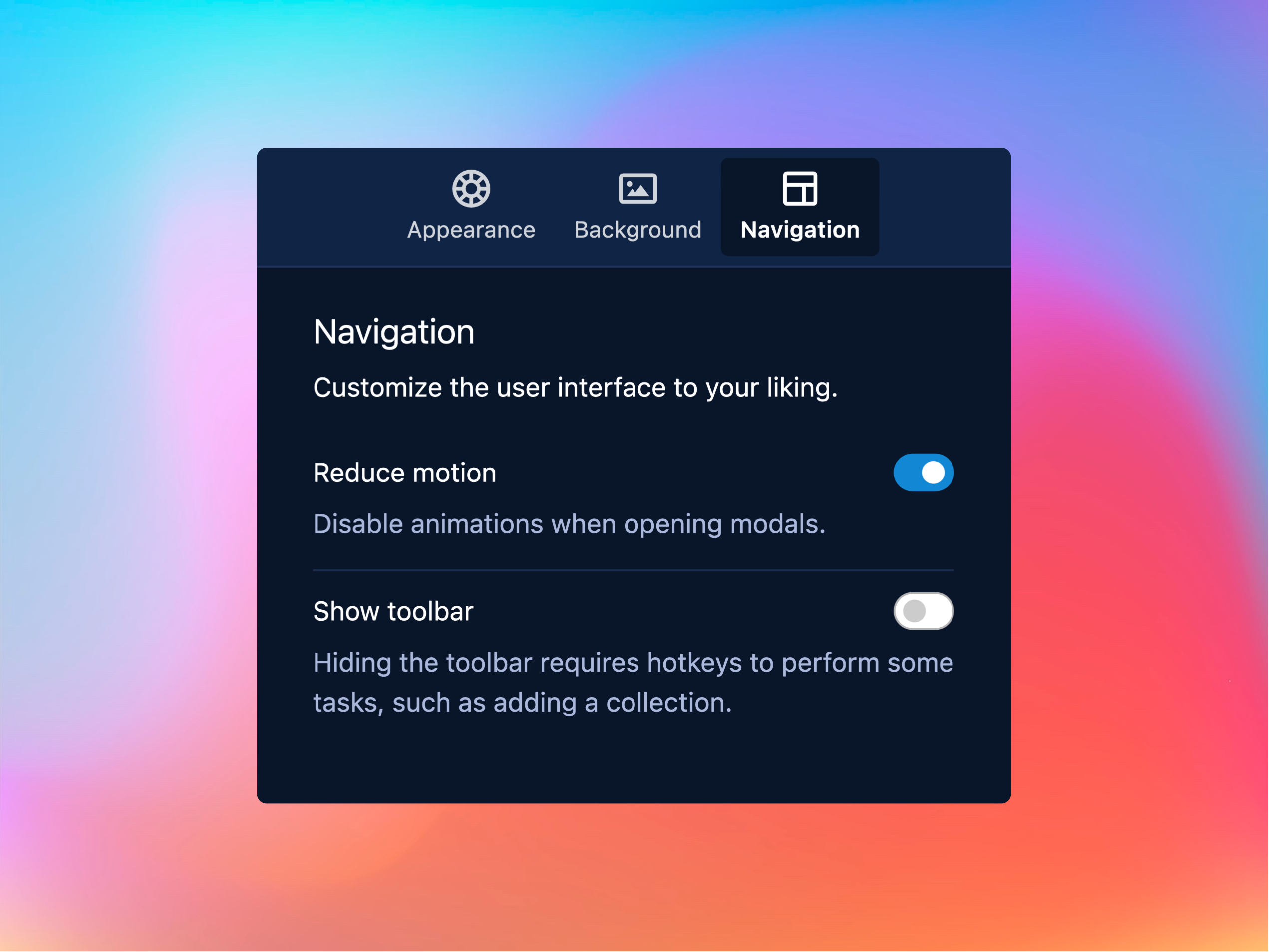 Other Improvements
Reorganized the Appearance panel.
Improvements to enhance the performance and stability of the app.
New Release Cycle
With this update, we believe minimarks to be a stable, feature-rich app with no known bugs. Because of this, we've decided to change our major release cycle from monthly to quarterly, which means we will release updates every three months.
This new schedule will allow us to thoroughly test our updates and carefully plan and execute future changes. Please note that we will still fix bugs and make minor improvements as needed between releases.
Conclusion
We hope you enjoy this update. To see what we're working on next, check out our roadmap or join the minimarks user group on Facebook.