Seb Fontan
December 3, 2022
11:46 am
0 comments
2022-12 Starling: Search Your Bookmarks Using Tags
Welcome to version 2022-12, codenamed Starling.
This update contains many under-the-hood improvements and a very special feature you're going to love.
Bookmark tags
You can now tag your bookmarks for quicker access. Bookmarks can have one or multiple tags to help you organize them to your liking.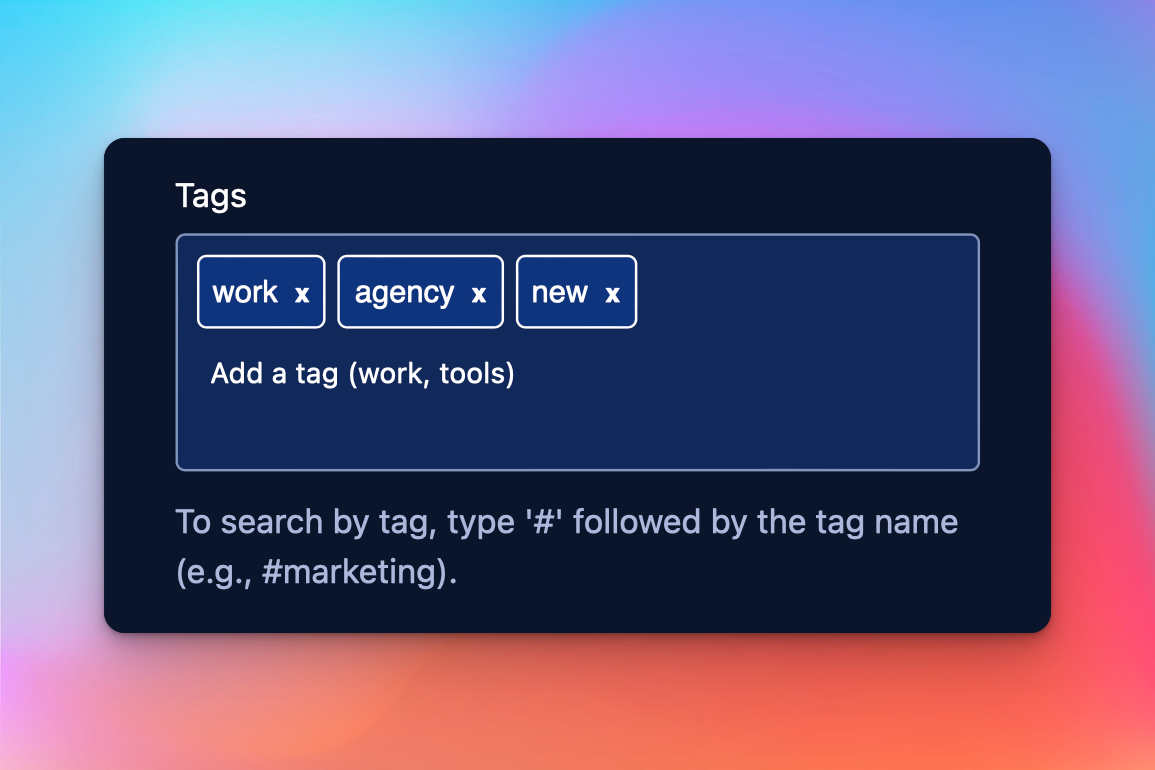 Recent updates
2022-12 Starling also makes official the many features and improvements we've been adding over the past few weeks.
To recap, you can now:
Add up to 4 columns in each of your spaces
Choose a default space that will open at login
Display up to 20 RSS links per collection
And follow other users by visiting their public page
Coming soon
More exciting updates are on the way!
Join the minimarks user group to see what we're working on next and contribute your ideas. You can also follow us on Twitter, where we post updates a few times a week.